Ms. Maria Theresa C. San Pablo-Llamado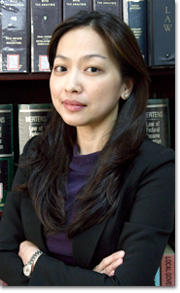 A licensed CPA-Lawyer, Ms. Maria Theresa C. San Pablo-Llamado heads the Firm's Taxation Department. She has an extensive practice on tax planning, compliance and litigation, and in assisting clients secure remedies against tax assessments and apply for tax exemption, tax treaty relief, refund and issuance of tax credit certificates. Her practice areas also include corporate mergers and acquisitions, due diligence audits and contract review and negotiations.
During law school, Ms. San Pablo-Llamado worked as Tax Auditor with Sycip Gorres Velayo & Company which afforded her a rich source of experience on tax compliance audits. She also worked as an Executive Assistant at the U.P College of Law from 1997 to 1999 and as a Legislative Staff at the House of Representatives from 1998 to 2000.
Ms. San Pablo-Llamado received her Bachelor of Laws degree from the University of the Philippines in 2001. She obtained her Bachelor of Science degree in Business Administration and Accountancy in 1994 from the same university. She passed the Certified Public Accountant Licensure Examinations in 1994 and was admitted to the Philippine Bar in 2003.
Ms. San Pablo-Llamado has served as the Chairperson of the Committee on Tax Policy and Administration of the Integrated Bar of the Philippines from 2006 to 2007 and the Committee on Taxation of the Philippine Institute of Certified Public Accountants from 2008 to 2009. She is also a tax consultant of Cagayan Economic Zone Authority (CEZA).
You may contact her at tspllamado@cazlalaw.com.
Suite 2602, 26th Floor, The Atlanta Centre, No. 31 Annapolis Street, 1500 Greenhills, San Juan City, Philippines