Gerard L. Calderon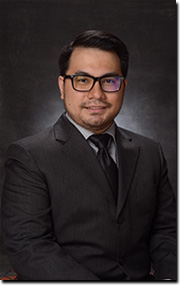 Mr. Calderon is part of the Corporate Law Department where he handles a wide array of corporate matters such contract review and negotiations, information technology and data privacy, corporate restructuring and reorganizations, corporate governance and registrations. Mr. Calderon also handles accounts dealing with taxation, labor and litigation practice.
In 2016, he obtained his Juris Doctor degree from the University of the Philippines College of Law and was admitted to the bar in 2017. While in law school, he received the Outreach Award in recognition of his participation in the "Patas sa Batas" DZUP radio program.
Mr. Calderon earned his Bachelor of Science degree in Management, major in Legal Management from Ateneo de Manila University in 2010.
You may contact him at glcalderon@cazlalaw.com.
Suite 2602, 26th Floor, The Atlanta Centre, No. 31 Annapolis Street, 1500 Greenhills, San Juan City, Philippines