Mr. Joseph Alden H. Valmonte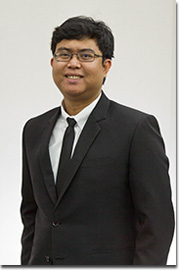 Mr. Joseph Alden H. Valmonte is a partner of the Firm's Tax Department. As a licensed CPA-Lawyer, his fields of specialization include taxation, corporate and commercial law, and tax litigation.
Mr. Valmonte received his Juris Doctor degree from the University of the Philippines in 2010. He graduated with Academic Distinction with a Bachelor of Science degree in Accountancy in 2004 from San Beda College. He passed the Certified Public Accountant Licensure Examinations in 2004 and was admitted to the Philippine Bar in 2011.
Mr. Valmonte was a member of the Editorial Board of the Philippine Law Journal for the School Year 2008 - 2009. He has gained extensive audit work experience with Punongbayan and Araullo from November 2004 to June 2006.
You may contact him at javalmonte@cazlalaw.com.
Suite 2602, 26th Floor, The Atlanta Centre, No. 31 Annapolis Street, 1500 Greenhills, San Juan City, Philippines