Ma. Erika Amor D. Casila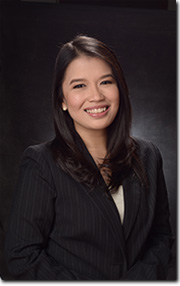 Ms. Ma. Erika Amor D. Casila is part of the Firm's Special Projects Department.
Since joining the Firm in 2018, she has been involved in accounts dealing with tax planning, national and local tax assessments, settlement of estates, transfers of various kinds of properties, incorporation of domestic stock corporations, and corporate housekeeping, among others.
Ms. Casila received her Juris Doctor degree from the University of the Philippines in 2016, and became a member of the Philippine Bar in 2017. She obtained her Bachelor of Arts degree in Sociology from the same university in 2011.
Ms. Casila was a Legal Intern for the University of the Philippines Office of Legal Aid from August 2015 to December 2015, and for the Office of the Government Corporate Counsel from January 2016 to May 2016. She practiced litigation in another law firm prior to joining the Firm.
You may contact her at edcasila@cazlalaw.com.
Suite 2602, 26th Floor, The Atlanta Centre, No. 31 Annapolis Street, 1500 Greenhills, San Juan City, Philippines